Project | Being There: Humans and Robots in Public Spaces
Oct 2013–Jan 2017
Social Robotics • Teleoperation
Exploring human-robot interaction and telepresence via socially-aware humanoid robots.
Partners: Bristol Robotics Laboratory, Oxford Internet Institute, Queen Mary University of London, University of Bath, University of Cambridge, University of Exeter & University of Oxford.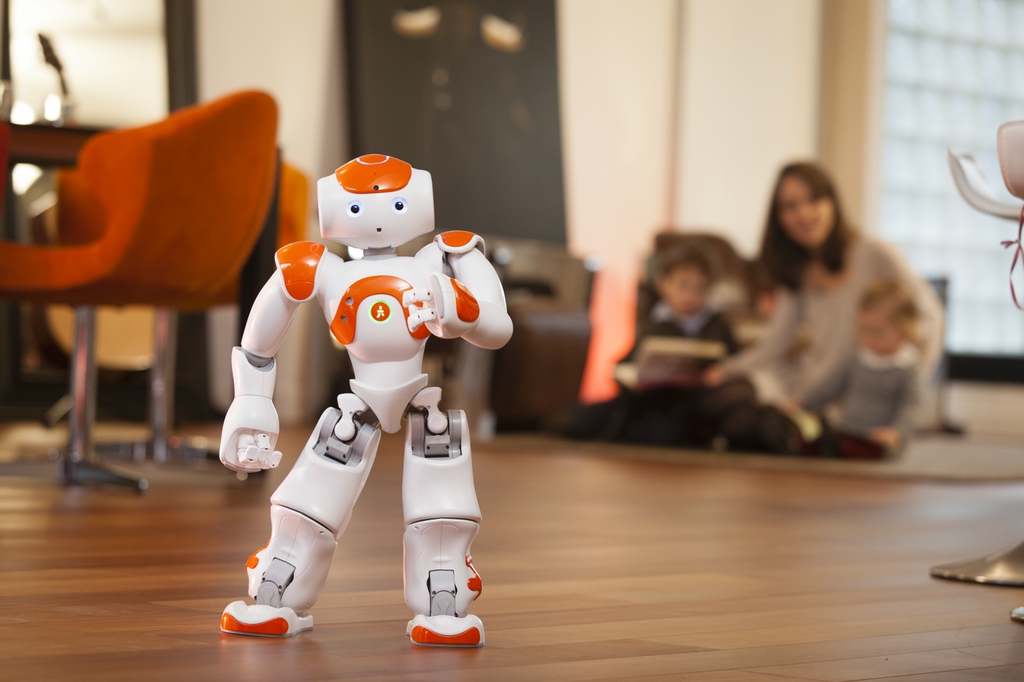 My surrogate son for 3 years - Nao the CREATE lab robot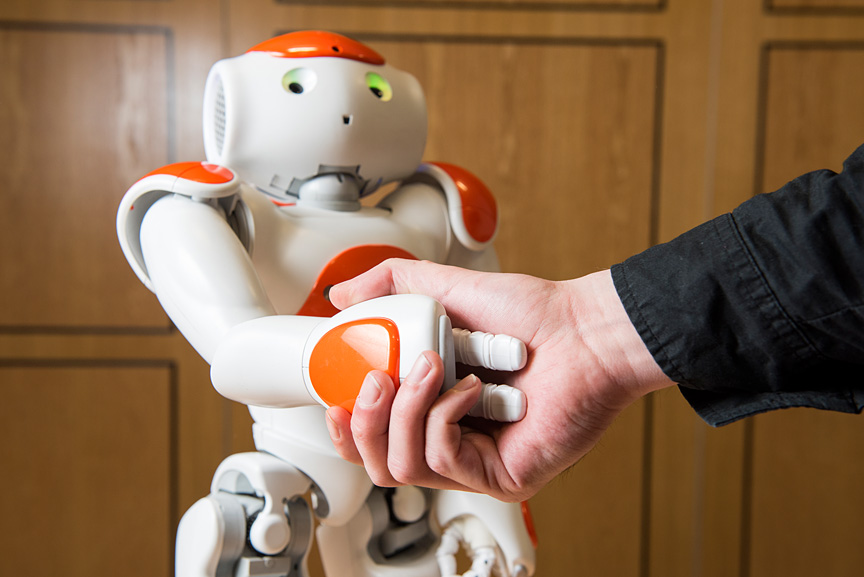 Shaking Hands And Cooperation In Tele-Present Human-Robot Negotiation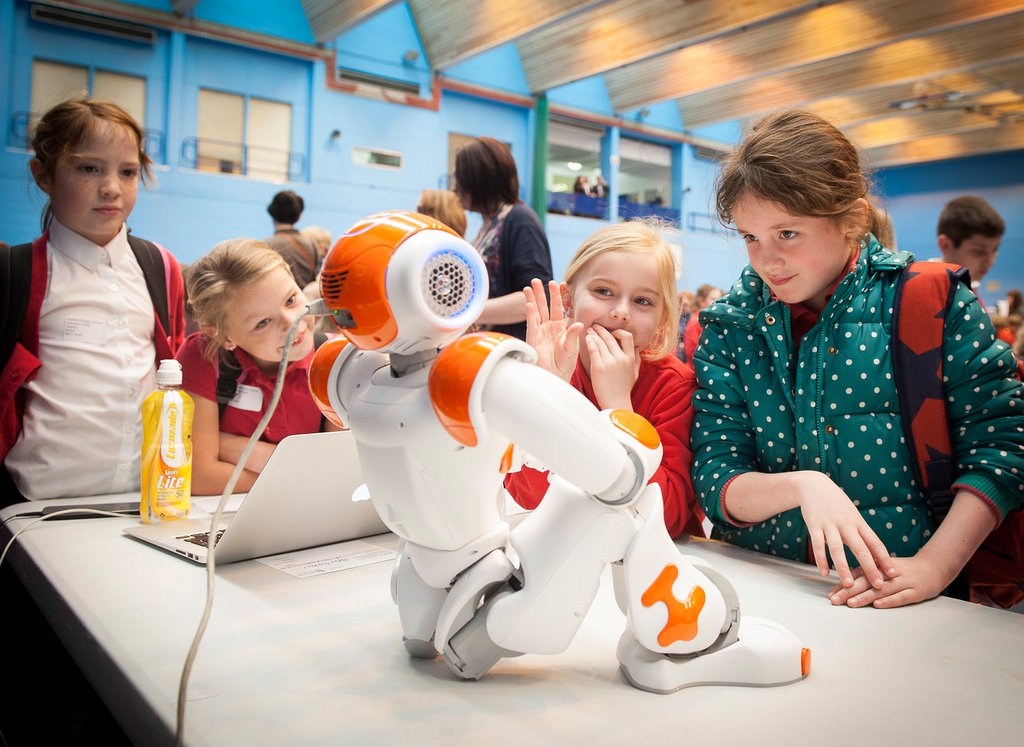 Meeting the children: Nao @ Bath Taps into Science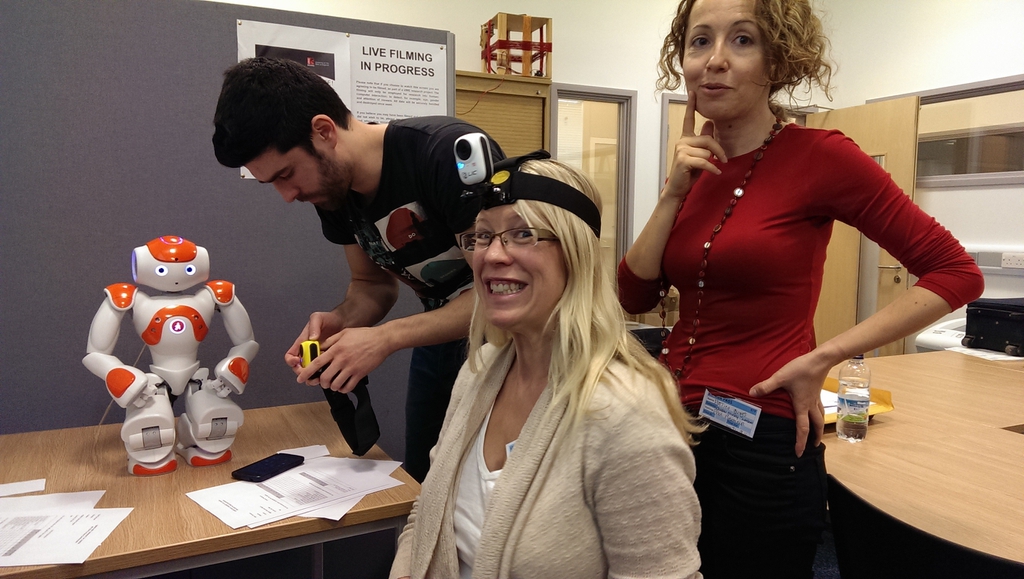 Testing emotion recognition with Danae and Hatice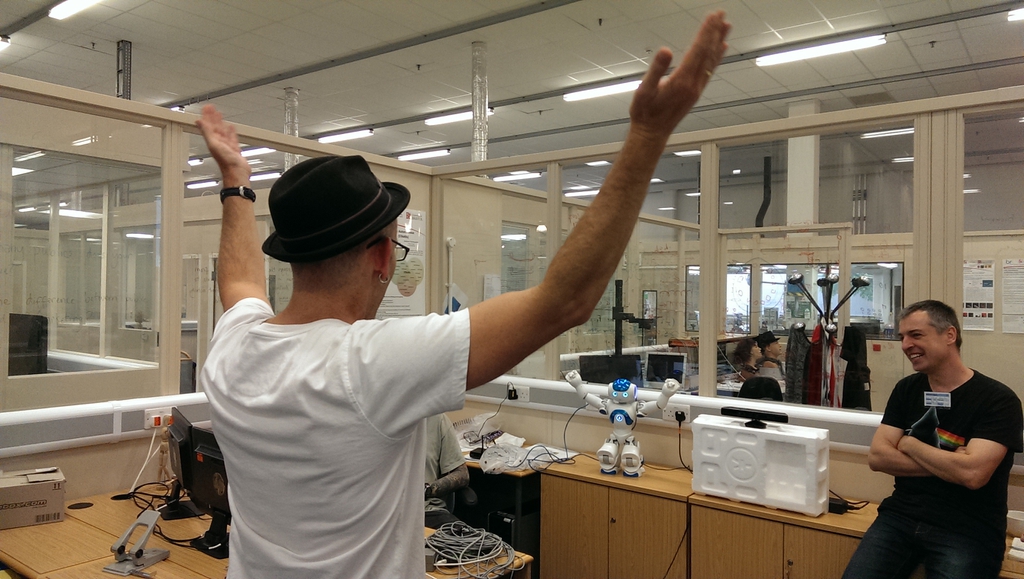 Telepresent motion capture testing at Bristol Robotics Laboratory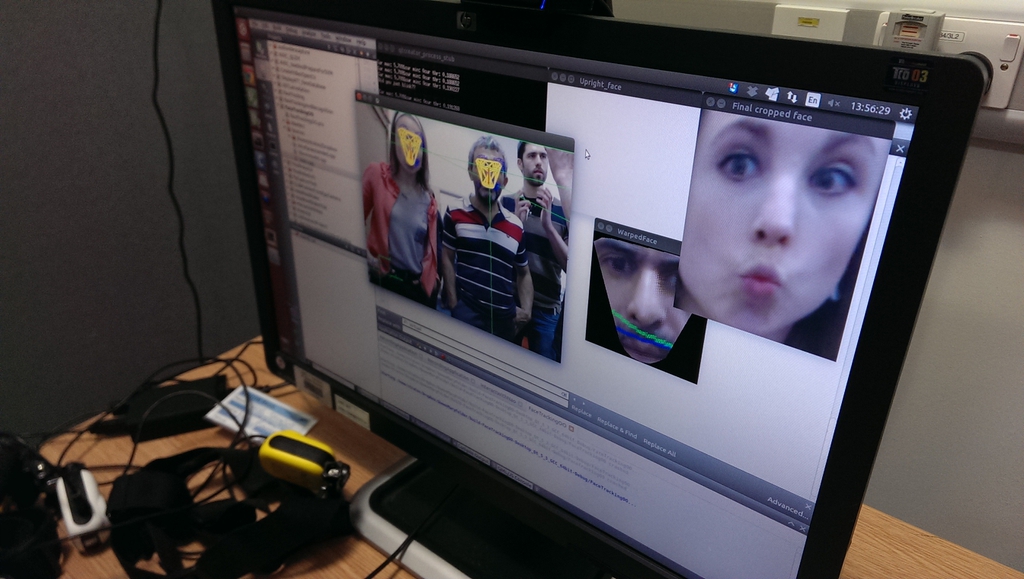 Capturing facial emotions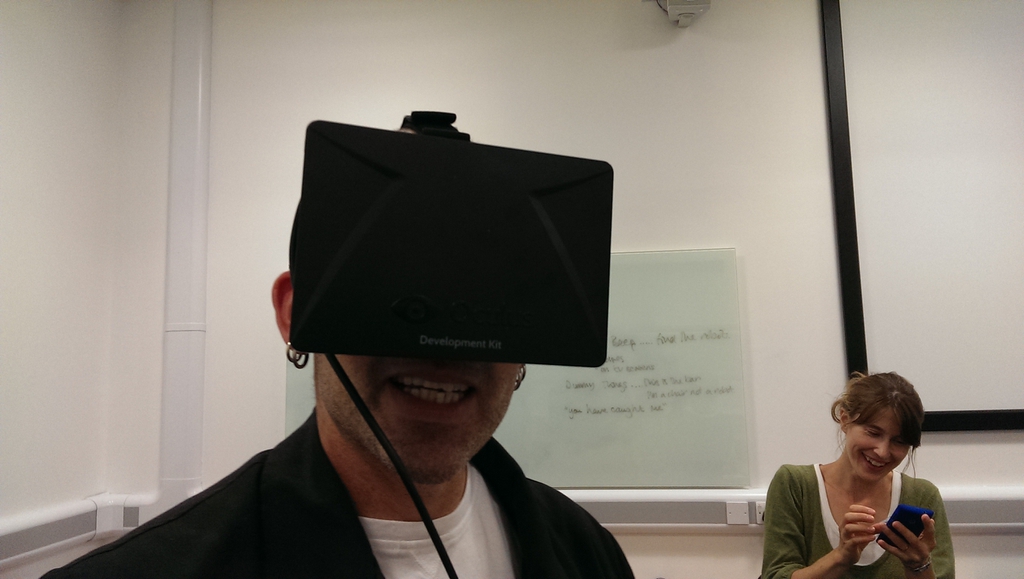 Mark Levene testing an Oculus Rift VR headset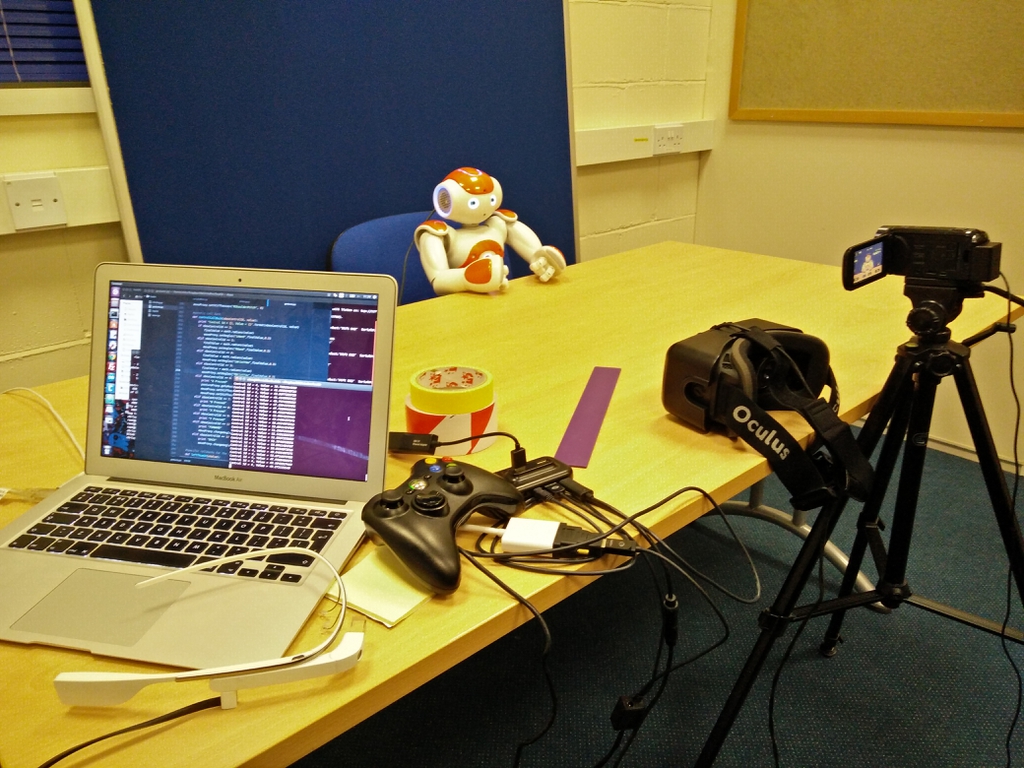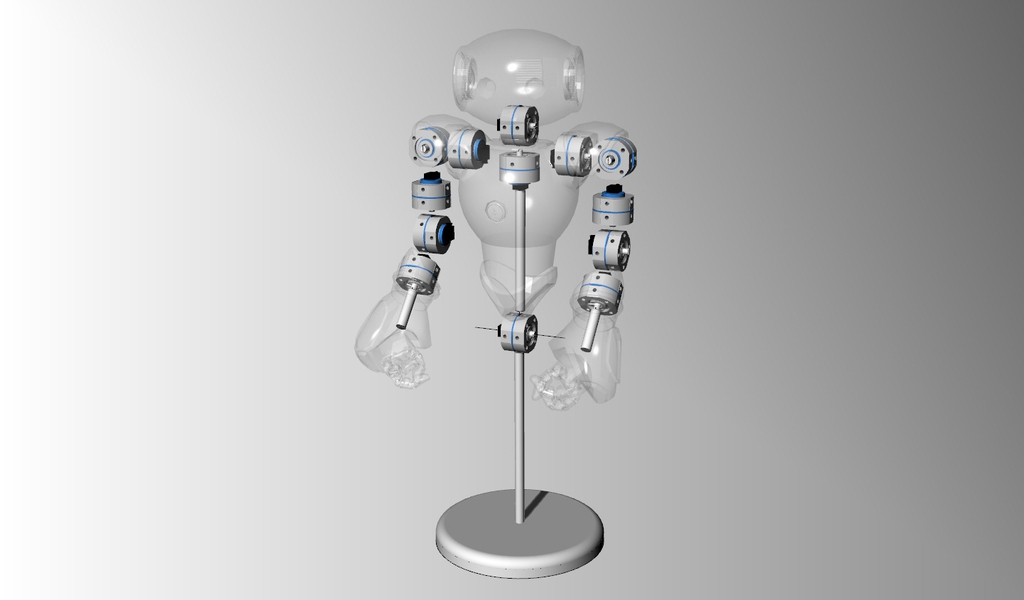 Puppet Presence: The Rusty Squid designed custom armature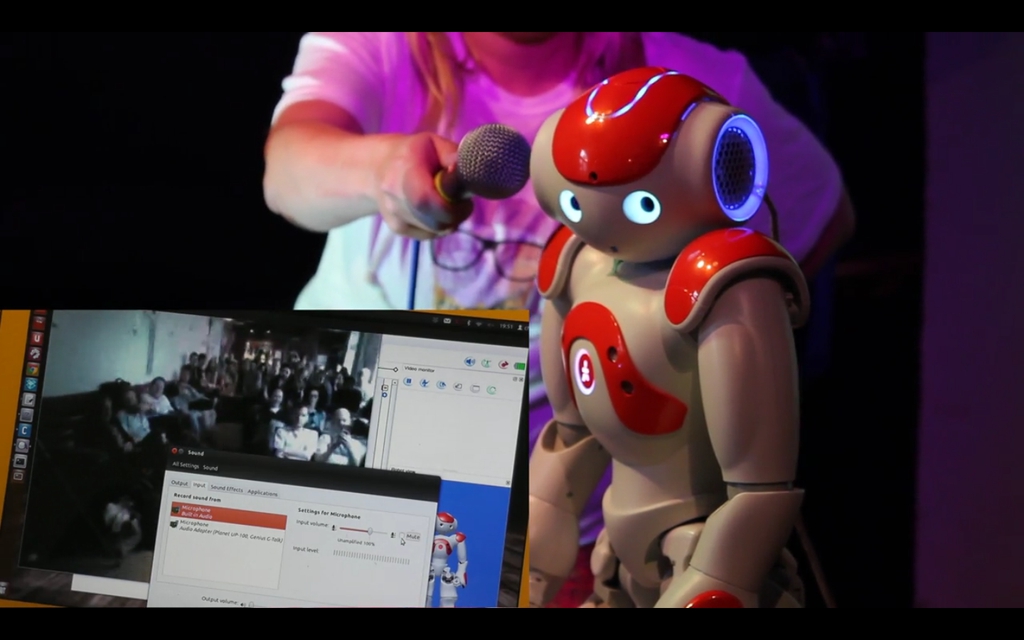 Chris presenting - via a robot - at the Pint of Science Festival, The Bell. Bath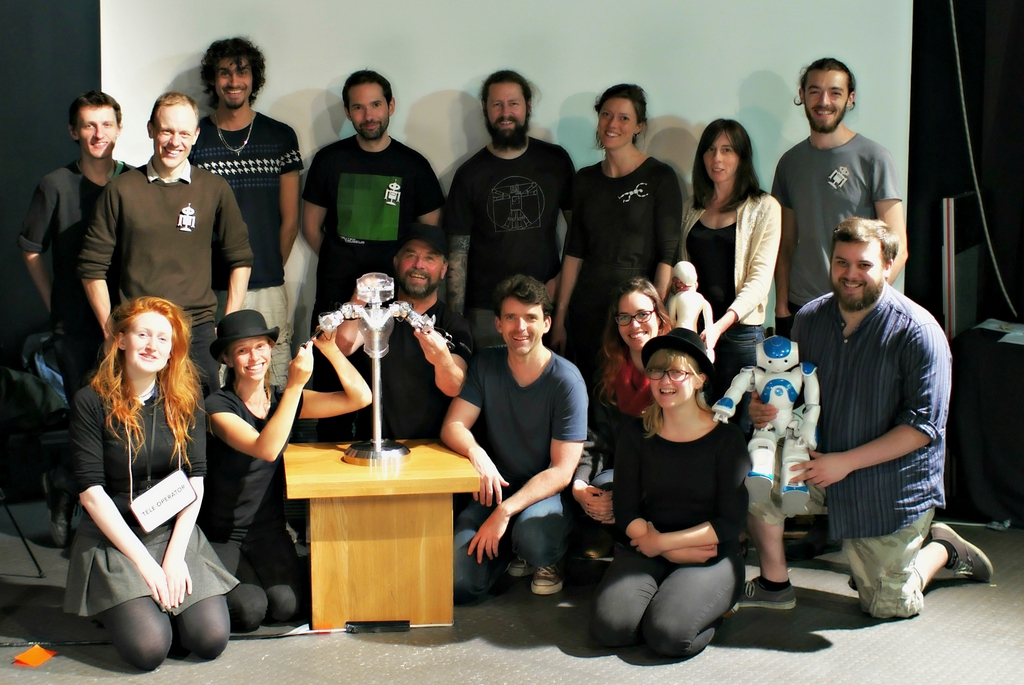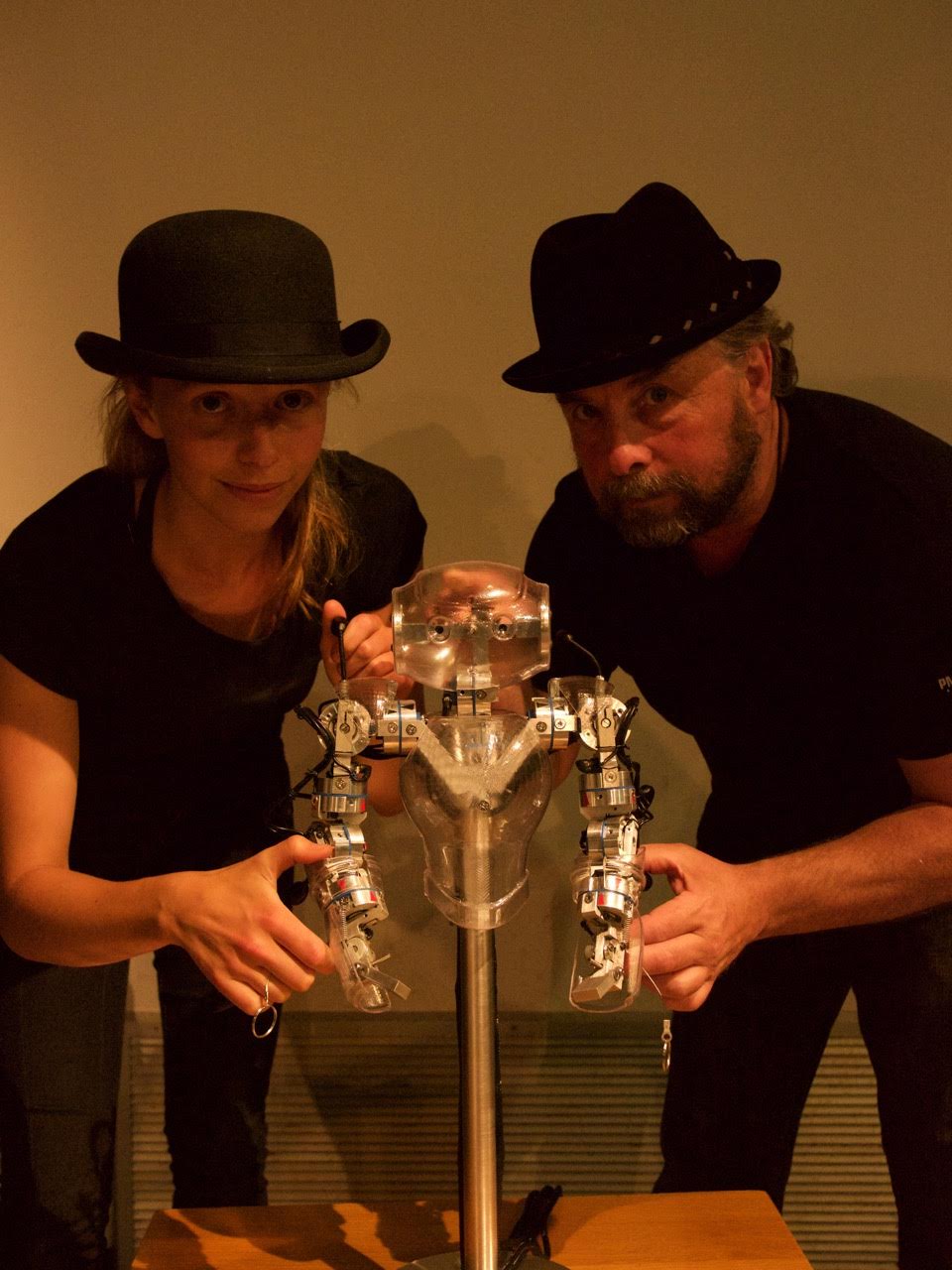 Todd and Lillian: Puppeteers
Best Paper Award

Shaking Hands and Cooperation in Tele-Present Human-Robot Negotiation. ACM/IEEE International Conference on Human-Robot Interaction (HRI 2015).