Journal Paper | 'You wouldn't get that from watching TV!': Exploring audience responses to virtual reality non-fiction in the home
2020 | David Green, Mandy Rose, Chris Bevan, Harry Farmer, Kirsten Cater, Danaë Stanton Fraser
Convergence: The International Journal of Research into New Media Technologies. Sage.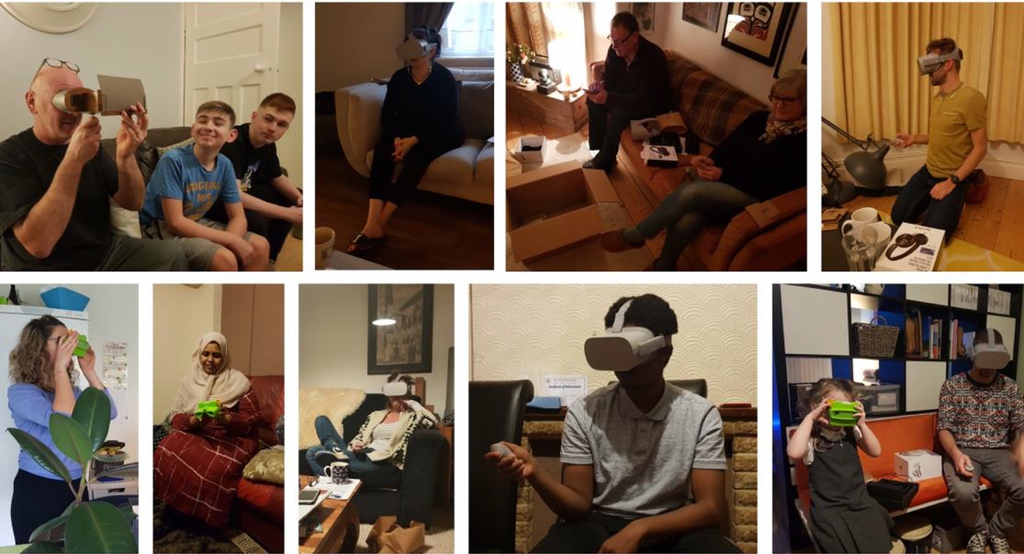 Abstract | Consumer virtual reality (VR) headsets (e.g. Oculus Go) have brought VR non-fiction (VRNF) within reach of at-home audiences. However, despite increase in VR hardware sales and enthusiasm for the platform among niche audiences at festivals, mainstream audience interest in VRNF is not yet proven. This is despite a growing body of critically acclaimed VRNF, some of which is freely available. In seeking to understand a lack of engagement with VRNF by mainstream audiences, we need to be aware of challenges relating to the discovery of content and bear in mind the cost, inaccessibility and known limitations of consumer VR technology. However, we also need to set these issues within the context of the wider relationships between technology, society and the media, which have influenced the uptake of new media technologies in the past. To address this work, this article provides accounts by members of the public of their responses to VRNF as experienced within their households. We present an empirical study – one of the first of its kind – exploring these questions through qualitative research facilitating diverse households to experience VRNF at home, over several months. We find considerable enthusiasm for VR as a platform for non-fiction, but we also find this enthusiasm tempered by ethical concerns relating to both the platform and the content, and a pervasive tension between the platform and the home setting. Reflecting on our findings, we suggest that VRNF currently fails to meet any 'supervening social necessity' (Winston, 1996, Technologies of Seeing: Photography, Cinematography and Television. British: BFI.) that would pave the way for widespread domestic uptake, and we reflect on future directions for VR in the home.
Associated Project

Available at

DOI
Citation
Green, D. P., Rose, M., Bevan, C., Farmer, H., Cater, K., & Fraser, D. S. (2020). 'you wouldn't get that from watching tv!': exploring audience responses to virtual reality non-fiction in the home. Convergence.
@article{green2020you, title={'You wouldn't get that from watching TV!': Exploring audience responses to virtual reality non-fiction in the home}, author={Green, David Philip and Rose, Mandy and Bevan, Chris and Farmer, Harry and Cater, Kirsten and Fraser, Dana{\"e} Stanton}, journal={Convergence}, year={2020}, publisher={SAGE Publications Sage UK: London, England} }